Sign up now to receive these FREE recordings and to be notified about our next Visionaries Global Summit:
The Healthy Food Imperative: Introducing GMOs 2.0 with Jeffrey M. Smith
Beyond Blame and Shame: New Ideas for Healing Racism with Rev. Dereca Blackmon
Featured Speakers:
(click photo to learn more)

Rich DDT

Michael B. Beckwith

Marianne Williamson

Sister Dr. Jenna

Matthew Fox

Rev. Dereca Blackmon

David Gershon

Jeffrey M. Smith

Amandine Roche

Philip Hellmich

Clare Dubois

Gemma Benton

Rabbi Michael Lerner PhD

Cat J. Zavis

Joan Blades

John Wood

Devaa Haley Mitchell

Mariko Pitts

Joel Solomon

Zoe Muntaner

Jasmine Dellafosse

Paola di Florio

Harold Grigsby III

Mayor Heidi Harmon

Nina Simons

Chris Deckker

Jonah Sachs

Trina Wyatt

Lilia Luciano

Jess Magic

Rosa Lee Harden

John Gable

Dr. Erica Anderson

Andrew Hewitt

Surina Khan

Christine Marie Mason

Reinette Senum

Rebecca Kaplan

Stephen Dinan
Step Into Your Power & Embody Your Gifts to Reshape Our World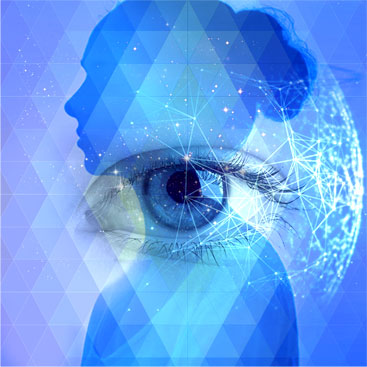 As a visionary in these challenging times, you're being called to be your most inspired, prosperous, connected, happy, and healthy self… open-minded and spirit-filled…
Intuitively, you know you must evolve into your deepest, truest state of self-actualization... because real-world change demands your highest potential…
Your passion and wisdom are not only vital for your life... they're also key to solving the issues facing our precious planet and our global family — sexual violence, political corruption, natural disasters, gun violence, racism, environmental destruction, poverty, and human trafficking, to name a few.
The Visionaries Global Summit series offers a path forward for personal fulfillment AND planetary healing that's sourced from your heart and your highest calling. It's a path that's uniquely YOUR OWN, yet contributes to the collective solutions to the most pressing problems of our day.
This is your chance to step into your true power and connect with a global wave of transformation... by sharing your unique gifts in your circles of influence — creating new possibilities for yourself, your relationships, and the world.
Activate the Next Level of Your Potential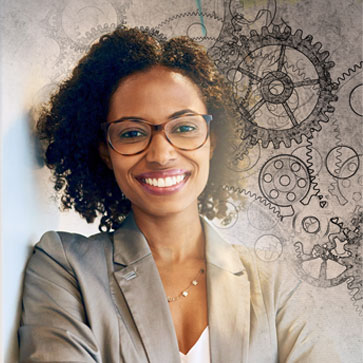 Like many of us, you recognize the critical need for visionaries everywhere to wake up, tap into our authentic power, and act on our shared vision of possibility and purpose.
Building off the dynamic Visionaries Summit California 2019, the Visionaries Global Summit series is where innovative approaches to the most critical issues of our time are introduced, explored, and amplified...
We're coming together to shift our individual perspectives and activate the next level of our potential for the evolutionary challenges ahead.
This series gathers dynamic and diverse spiritual teachers, socially conscious leaders, entrepreneurs, policy-makers, artists, activists, and innovators to share their own stories of transformation... and advance our mission of shaping a future that works for all.
Here's some of what our Visionary leaders will be sharing with you:
| | |
| --- | --- |
| | Michael Beckwith calls for you to rise and recognize possibilities where there are obstacles and safely embrace what's emerging. |
| | David Gershon illuminates a bottom-up strategy for facilitating personal and collective transformation... using the planet's 5 strategic levers — climate, development, peace, knowledge, and money. |
| | Dereca Blackmon shows how going beyond blame and shame empowers you to heal the wounds of oppression and cultivate a life of bravery and safety. |
| | Jeffrey Smith reveals the grave dangers of current U.S. food policies — and shares effective ways to protect the health of your body and our planet. |
| | Claire DuBois explains how your awareness of nature opens you to miracles, deepens your awakening, and infuses your life with wild, radical hope. |
| | Amandine Roche and Philip Hellmich offer tips for overcoming trauma and post-traumatic stress as an essential part of our individual and global journey toward peace. |
Move Beyond Your Limitations & Create Real-World Change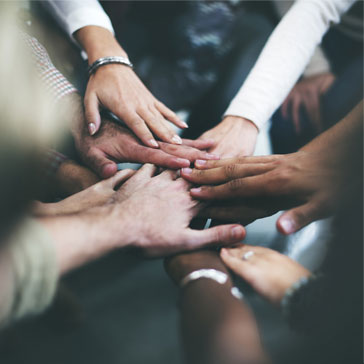 Visionaries are known by many names — teachers, entrepreneurs, prophets, superheroes, agitators, dreamers, lovers, revolutionaries...
They speak truth to power and stand boldly in their commitment to a better world. They carry the message of love and justice — refusing to back down because they know change isn't only possible, it's necessary.
You are one of these unapologetic heroines and heroes...
… willing to do the healing that's necessary in your own life, so you can courageously embrace your calling...
… and equip yourself with the skills you need to help transform our world.
In this era, we need visionaries more than ever — catalytic innovators with unprecedented ideas and bold solutions.
Humans using their creative inspiration to realize their highest good… finding new ways to create the lives of their dreams and the world we collectively dream of.
In this powerful series, you'll discover:
How small, daily actions create massive impact
Tools for stepping into soul-powered leadership and service to help create a just, sustainable world
Tips for inviting inspiration and empowered action into your everyday life
Radical acceptance as the key to the transformation of society and consciousness
Practices to heal the wounds of trauma, oppression, and injustice in your life and in the world
The power and wisdom of staying open to miracles
Insights on how change can be enacted in your life, your city, your nation, and the world
How binary thinking impedes your path of personal and collective transformation
Practical guidance for engaging the challenges of our era with authenticity, peace, and power
Be sure to bring your WHOLE SELF to this transformative online gathering — because changing the world will take nothing less.
And to get you ready for this series, when you sign up you'll receive instant access to these two additional free gifts...
Your Registration Bonuses!
How Women Can Change The World
With Marianne Williamson
From how we see things to how we do things, women across the globe are transforming society. We are owning our voices and owning our power as never before, bringing to the fore unique possibilities for healing and repair. In this interview from Inspiring Women With Soul, Marianne Williamson discusses with Devaa Haley Mitchell both the internal and external aspects of female power and contribution. She also shares her "behind the scenes" experience of her current campaign for President.
The Power in Conscious Choice
With Sister Jenna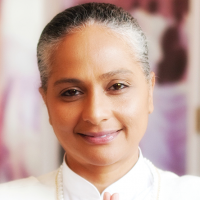 Conscious choice begins when something inside of the soul awakens us to a better way of being in the world. Conscious choice is being deeply connected to the quality of our intentions. Join Sister Jenna as she demonstrates that choices made from a place of conscious awareness will not cause sorrow in ourselves or others. She'll explain that spirituality doesn't come in a perfect package; rather, its path is unique to you. Moments of awareness can take time to receive — they come when your soul is ready and you're listening deeply.
Co-Sponsors