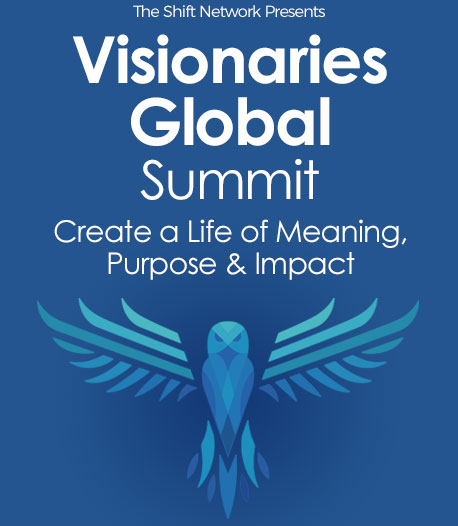 Program & Replays

The Power in Conscious Choice
Hosted by Devaa Haley Mitchell
With Sister Dr. Jenna
Conscious choice begins when something inside of the soul awakens us to a better way of being in the world. Conscious choice is being deeply connected to the quality of our intentions. Join Sister Jenna as she demonstrates that choices made from a place of conscious awareness will not cause sorrow in ourselves or others. She'll explain that spirituality doesn't come in a perfect package; rather, its path is unique to you. Moments of awareness can take time to receive — they come when your soul is ready and you're listening deeply.
During this exquisite session, you'll discover:
The importance of community — and practices that support consciousness and conscious choices

That our ability to communicate from an awakened state carries consequences both for us and for future generations

How to navigate these challenging times while staying conscious
The opinions expressed here are those of the author/presenter and are not representative of Shift Network employees, customers, or other presenters.
Sister Dr. Jenna
Recipient of the President's Lifetime National Community Service Award, Director of the Brahma Kumaris Meditation Museum & Host of the "America Meditating" Radio Show
Sister Dr. Jenna is the founder and director of the Brahma Kumaris Meditation Museum in Washington, DC. She is an author, radio and podcast host, and renowned speaker. Sister Jenna's compassion for humanity is expressed through the variety of initiatives she spearheads, offering fresh perspectives for youth, women, governments, and communities to find clarity, power, and insight leading to creative solutions.
Sister Jenna has been the recipient of numerous awards, including the 100 Most Influential Leaders of 2015 (Empowering a Billion Women), the President's Lifetime National Community Service Award, the Everyday Hero Award (The Foundation for a Better Life), and the Friendship Archway Award.
She's also served as a principal partner on the Oprah Winfrey Belief Team. Sister Jenna is a contributing author to the book Mr. President: Interfaith Perspectives on the Historic Presidency of Barack H. Obama.