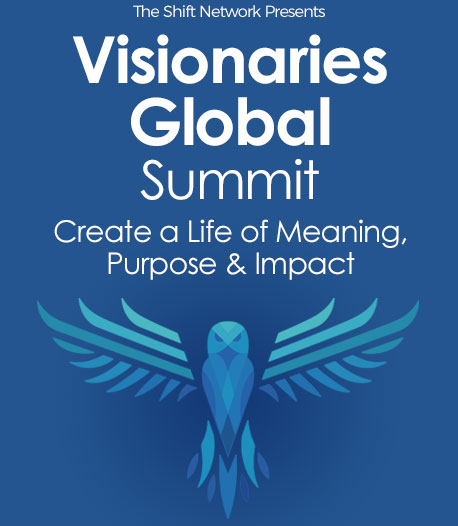 Program & Replays

For the Love of Trees: Exploring the Role of the Global Forest in Planetary Healing
Broadcast on December 05, 2019
With Clare Dubois & Jess Magic
Why trees, why now? Discover the role of trees in stabilizing climate and oceanic health. Discover the reforestation projects that the Visionaries Summit is funding with your help and contribute yourself to grow your own forest.
The opinions expressed here are those of the author/presenter and are not representative of Shift Network employees, customers, or other presenters.
Clare Dubois
Founder and CEO of TreeSisters, Inspirational Speaker, Activist
Clare Dubois is the founder and CEO of TreeSisters.org, a global women's movement spanning multiple countries — which has collectively funded the planting of over 8 million trees. TreeSisters is a social change movement and a tropical reforestation organization working towards normalizing cultural reciprocity with nature. The aim is to make it as normal to give back to nature, supporting humanity in its transition from a consumer species to a restorer species. Before founding TreeSisters, Clare worked internationally for over two decades, coaching business leaders and facilitating group behavior change processes in multiple sectors. Known for her direct, catalytic energy, her inspirational speaking, and her holistic approach to collective transformation, Clare is a walking invitation to anyone ready to step up and step in on behalf of the planet.
Jess Magic
Visionary Director
Jess Magic is a "heartist", a soul-stirring songstress, and a catalyzing force for love amongst today's generation of change-makers.
More than a singer, Jess Magic is a musical story-teller who creates compelling opportunities for people to interact with life from an open heart.  In a world where so many are longing for deeper levels of connection, authentic expression and intimacy, Jess weaves a "spell" of love with each song, story and event to reveal aspects of the human experience that crack open the hearts of those who are touched by her presence.
As an emcee (a.k.a. "Mistress of Ceremonies"), a speaker and a social entrepreneur, Jess Magic uses her voice and charismatic presence to break down barriers between artist and audience, giving people permission to drop the masks and be seen in their most raw, joyful and sincere expression.
Jess has been touring nationally and internationally for four years, including San Francisco, Harlem, Necker Island, New Zealand, Israel, Morocco, Bali, Mexico, Washington DC and Costa Rica, offering her virtual Free Your Voice programs, Feminine Embodiment Retreats and offering live Soul Salons where she blends story-telling with original music and improvisation, inviting the audience and other performing artists to be a part of the creative process.
Magic traverses diverse cultural landscapes by connecting directly to the aspects of humanity that anyone and everyone can connect with. She was invited by the All Ladies League to perform at the opening ceremony of the 2016 Women Economic Forum in New Delhi for 1500 women from 155 different countries, and the black tie Women in Leadership Gala at the 2016 COPP 22 in Marrakech. She has offered her Free Your Voice program and original gospel music at California's Lightning in a Bottle festival and Burning Man, been a featured speaker and performer at Costa Rica's Envision Festival, was the nightly emcee at Bali Spirit Festival 2018, a featured presenter at MindValley's A-Fest 2018 and a keynote contributor for the Resonance Academy Retreat 2019.
Her universal message to connect to the wisdom of our hearts transcends race, age, culture, socio-economic status and appeals to some of the most tender, resilient, and sacred aspects of the human experience. 
She has supported thousands of men and women in overcoming the shame, fear, and self-judgment so they can live more fulfilling lives.  "Ms. Magic" was recently featured in the New York Times for her traveling Soul Salons, and work bringing more love and connection into the lives "tech elites".
Her favorite saying is "We don't sing to be good. We sing to be free."