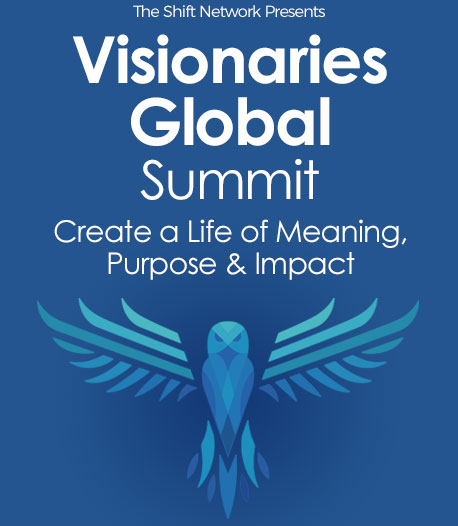 Program & Replays
Transcending Politics: Healing Society by Transforming the Self
Broadcast on December 04, 2019
With John Wood
John's work involves facilitating social progress through connection on the level of transcendent values. At his organization, Better Angels, Red and Blue citizens are working together to depolarize America, supporting principles that bring us together rather than divide us. In this talk John will address the transcendent nature of love as a social value, drawing on his upbringing as a person of mixed race (John is half white and half black) in a multicultural, bipartisan family. He will illustrate the oneness of the different stories that make up the human and American experience and the means by which we apply love inwardly and outwardly to heal our political and racial divides, setting the foundations for transformational social change.
The opinions expressed here are those of the author/presenter and are not representative of Shift Network employees, customers, or other presenters.
Love this Speaker and What They Have to Say?
It can be yours to keep... forever.
Get lifetime access to the summit and bonus material by upgrading now!
UPGRADE HERE
John Wood
Director of Media Development, Better Angels
John Randolph Wood, Jr. is a writer, public intellectual, community advocate and American political figure from Los Angeles, CA whose work has focused on creating dialogue and understanding between polarized communities. In 2014 Mr. Wood was California's youngest active nominee for congress, challenging longstanding representative Maxine Waters, and featured on programs like The Larry Elder Show and in publications such as The National Review Online. His campaign was notable for its nonpartisan focus and its emphasis on cultivating empathetic collaboration across political and racial divides in Los Angeles. Subsequently Wood was elected Vice-Chairman of the Republican Party of Los Angeles County, a position he held from December 2014 to June of 2016. Tiring of the partisanship and cynicism of conventional party politics, Wood turned his attention to the cause of political depolarization. He now serves as director of media development at Better Angels, is cohost of The Better Angels Podcast and is the architect of Better Angels' media network.
As a writer, Wood's work has focused on the subjects of race, religion, public policy, social commentary, the intersection of politics and science and political and moral philosophy. His writings have been featured in Quillette, as well as Areo Magazine, Arc Digital, Better Angels Media, The Washington Times Communities, Reflections (a journal of the Yale School of Divinity), The Flash Report and Black Is Online. As a speaker he has spoken to a politically and professionally diverse range of audiences, including at the USC Unruh Institute of Politics, the Pepperdine School of Public Policy, Evergreen State College, Upswell Los Angeles (an Independent Sector conference), Better Angels' Founding Convention and The Village Square in Tallahassee, Florida. 
Wood is the grandson of the late record industry pioneer Randy Wood, of Dot Records and Randy's Record Shop fame. He lives in Los Angeles with his wife and three children.