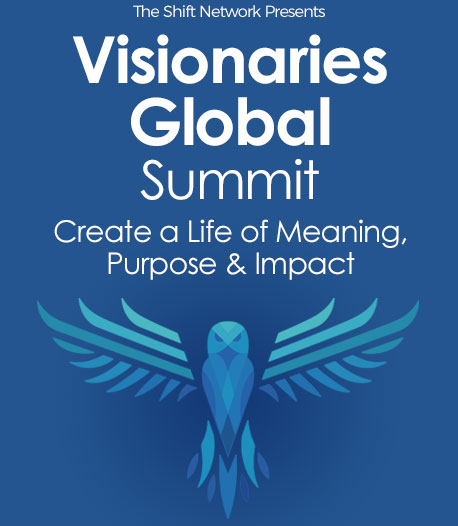 Program & Replays

Peaceful Protest: 12 Days of Creative Catalysis in Puerto Rico
Broadcast on December 05, 2019
With Zoe Muntaner & Lilia Luciano
This Dialogue will explore the moral outrage expressed by thousands through 12 days of peaceful protests that achieved a historical result. Seemingly overnight, the people of Puerto Rico have chosen not to remain passive and fearful anymore. The fear of losing went away when they lost everything overnight after Hurricane Maria, and as they rose up, they decided quietly, in their interior, that they would not tolerate more of the same. When soon-to-be-former Governor Ricardo Rossello showed that his mind and heart were not aligned with the rest of the people, the post-Maria spirit was not prepared to forgive and forget. Maria changed everything. Presenters will discuss the anatomy and process that allowed the catalysis, how to create meaningful, creative and effective messaging, and how to engage by bridging divides.
The opinions expressed here are those of the author/presenter and are not representative of Shift Network employees, customers, or other presenters.
Zoe Muntaner
Founder of Compassionate Santa Monica
Zoë Muntaner is a storyteller, a speaker on media and publishing as it relates to the intersectionality of politics, art, education, business, technology, and diversity. Zoë, a bilingual Puerto Rican is an animated, articulate, and visionary speaker, who engages audiences in how to develop and broadcast their message with change-agents and people who want to make a difference or develop a brand aligned with social justice and social entrepreneurship. 
Her adage is "Government should be the servant of the people, NOT the ruler of the people." She has spoken passionately, courageously, and convincingly before the Santa Monica City Council to get a unanimous vote to sign the Charter for Compassion in 2013 and on issues related to human trafficking, affordable housing, worker and animal rights.  
As a citizen journalist she writes for The Santa Monica Mirror and The Santa Monica Observer. She is the Founder of Compassionate Santa Monica, Giving Tuesday Santa Monica and MOON Media & Communications
Lilia Luciano
Award-Winning Investigative Journalist
Lilia Luciano is an award-winning investigative journalist, documentary film director, producer and public speaker. Luciano has a unique style of reporting that was developed over a decade of video storytelling.
She is the chief investigative correspondent for Discovery Channel's Border Live and investigative reporter at Tegna's ABC10.
In 2019 her documentary Puerto Rico Rises, which she directed and produced for ABC 10 in Sacramento, earned her a Walter Cronkite Award for excellence in journalism as well as a regional Emmy Award. Her work on the U.S. Mexico border earned her an Emmy Award in 2019 and her coverage of the Northern California Wildfires have received regional Emmys two years in a row as well an Edward R. Murrow Award.
She is the director and producer of Wars of Others, an HBO Latino film about the social, environmental, health and security consequences of the war on drugs in Colombia. She also worked as a host on several VICE platforms, including VICE News, VICELAND and Munchies. She is the founder of CoInspire, a video and event platform that explores values of entrepreneurship.
Luciano sits on the Advisory Board of the United Nations Foundation's Girl Up campaign to promote access to quality education and the well-being of girls worldwide. She has been a speaker and moderator at multiple tech conferences around the world, including The Oslo Freedom Forum, TEDx, Nexus Global Youth Summit, SIME and Reinvention.
As a national NBC News correspondent, reporting in both English and Spanish, Luciano led coverage of a number of high-profile news stories and reported for NBC Nightly News, The Today Show, MSNBC, The Weather Channel, CNBC and Telemundo.
Born and raised in San Juan, Puerto Rico, Luciano is fluent in Spanish, English and Portuguese.