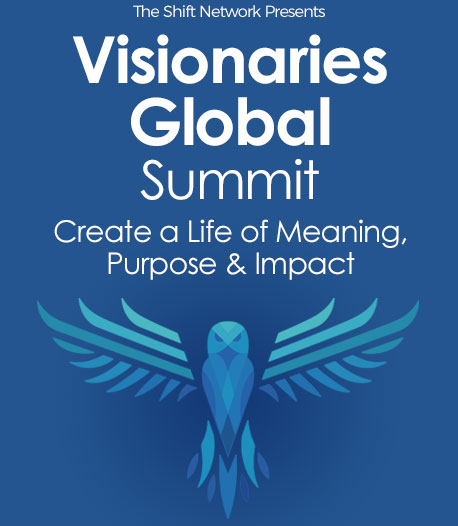 Program & Replays

The Next Great Experiment
Broadcast on December 04, 2019
With Andrew Hewitt
In the face of accelerating global warming, species loss, and political and economic fragility, how do we change the game from win-lose to win-for-all before it's game over? Using Game Theory as a guide, Hewitt outlines 6 game dynamics that drive human behavior and why movements to add consciousness to capitalism are helpful but not sufficient. If you feel called to support systemic change and participate in humanity's next great experiment, this presentation will share an empowering perspective on how to most meaningfully contribute to the emergence of a world based on love.
The opinions expressed here are those of the author/presenter and are not representative of Shift Network employees, customers, or other presenters.
Andrew Hewitt
Creator of GameChangers 500
For more than a decade Andrew Hewitt has been uniting the GameChangers of our time to evolve economics and address the systemic challenges we face.
In 2010 Andrew set out on a mission to showcase a new standard of success in business, which lead to the publication of GameChangers 500, a ranking of the world's top mission-driven businesses. Through this extensive research initiative, Andrew became a sought-after expert in what differentiates high-performing purpose-driven organizations, was featured in news media around the world, and earned a seat on an advisory council guiding federal legislation within the U.S. government. Purpose-driven pioneers like Patagonia, creators of tribe-like cultures such as Zappos, and cause champions like TOMS are among the organizations Andrew has studied and worked with through his journey. 
By 2016 Andrew had witnessed many of the organizations he had praised as "best in the world" slip back into traditional profit-driven behavior. Using a Game Theory as a guide, Andrew began extensively exploring what it takes to truly "change the game", recognizing that behaviors in business are primarily driven by what we measure, incentivize, and reward, as well as how we lead and train. He is currently developing a new framework to clarify how we evolve economics to sustain win-win behaviors and speaks openly on the need to transcend the limits of capitalism. 
He serves as an Entrepreneur in Residence Emeritus at UC San Diego, is on the board of the Pachamama Alliance, and addresses a diversity of audiences including students at the United Nations University for Peace, CEO's of Asia's largest banks, government officials in the U.A.E, and everything in between. 
Andrew was born to Irish parents, raised in Canada, built a company in Costa Rica, and has lived around the world. While he considers Earth his primary home, he is most often found in the western United States enjoying the great outdoors.