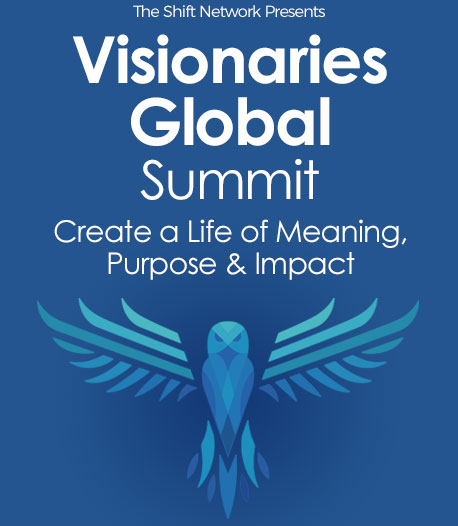 Program & Replays

How Embracing Political Diversity Can Build a Better Future
Broadcast on December 05, 2019
With John Gable & Joan Blades
Joan - a progressive, and John - a conservative, will share with us why they work together even when they see some things very differently. And how this can be a joyful adventure!
The opinions expressed here are those of the author/presenter and are not representative of Shift Network employees, customers, or other presenters.
John Gable
Founder and CEO of AllSides
John Gable is Co-founder and CEO of AllSides, a media technology company with the mission to free people from filter bubbles so they can better understand the world and each other. He partnered with Joan Blades to have their two organizations, AllSides and Living Room Conversations, jointly launch the non-profit initiative AllSides For Schools. John has over 20 years of technology entrepreneurship, management and executive experience, leading product, marketing and consumer teams and divisions. He was the team PM leader for Netscape Navigator and served on the original teams for Microsoft Office and ZoneAlarm at Check Point Software. He co-founded Kavi Corp (web-based collaboration, sold to Higher Logic) and previously was a professional political campaigner and executive director in the 1980s working for the Republican National Committee as well as for candidates for US President, US Senate, US Congress, Governor and local campaigns. His experience spans consumer technology products, marketing, press, community collaboration and high tech management. His experience demonstrates how technology can be used to shape positive social change.
Joan Blades
Co-founder MoveOn.org, MomsRising.org and LivingRoomConversations.org
Joan Blades is a co-founder of LivingRoomconversations.org an open source effort to rebuild respectful civil discourse across ideological, cultural and party lines while embracing our core-shared values. As a co-founder of MoveOn.org in 1998, Joan has seen the dysfunction of partisan behaviors and believes we must and can do better. She has also seen the good will, intelligence and power of citizens. Living Room Conversations are a small structured conversation format designed to empower citizens to rebuild respectful relationships and identify common ground. Adversarial solutions will not provide the solutions to the big challenges we face this century. We must learn to engage in collaborative problem solving - holding the tension of our differences while working together with respect and an open heart. In this way we can use the creative tension to inspire solutions that are better than any group alone could devise. Mother's Day 2006 Joan co-founded MomsRising.org with Kristin Rowe-Finkbeiner to tap the power of online grassroots organizing for mothers and families in the U.S.A. Joan and Kristin co-wrote The Motherhood Manifesto which won the Ernesta Drinker Ballard Book Prize in 2007. Joan is also a software entrepreneur (a co-founder of Berkeley Systems- best known for the flying toaster and game You Don't Know Jack.), nature lover, former attorney/mediator, artist and true believer in the power of citizens and our need to rebuild respectful civil discourse while embracing our core shared values.