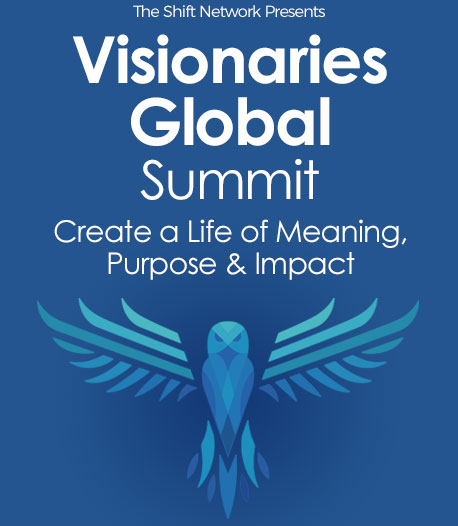 Program & Replays

It's Time We Bridge The Gap Between Spirituality and Politics
Broadcast on December 03, 2019
With Marianne Williamson & Stephen Dinan
Marianne Williamson
Internationally Acclaimed Spiritual Author and Lecturer
Marianne Williamson is an internationally acclaimed spiritual author and lecturer and candidate for United States presidency in 2020. Marianne has been a popular guest on television programs such as Oprah, Larry King Live, Good Morning America, Charlie Rose & Bill Maher. Seven of her twelve published books have been New York Times Best Sellers. Four of these have been #1. The mega best seller A Return to Love is considered a must-read of The New Spirituality. A paragraph from that book, beginning "Our deepest fear is not that we are inadequate. Our deepest fear is that we are powerful beyond measure…" is considered an anthem for a contemporary generation of seekers.
Marianne's other books include The Law of Divine Compensation, The Age of Miracles, Everyday Grace, A Woman's Worth, Illuminata, Healing the Soul of America, A Course in Weight Loss, The Gift of Change, Enchanted Love, A Year of Miracles, and her newest book, Tears to Triumph: The Spiritual Journey from Suffering to Enlightenment.
Marianne is a native of Houston, Texas. In 1989, she founded Project Angel Food, a meals-on-wheels program that serves homebound people with AIDS in the Los Angeles area. To date, Project Angel Food has served over 10 million meals.  And she serves on the Advisory Board of the RESULTS organization, working to end the worst ravages of hunger and poverty throughout the world. Marianne also co-founded the Peace Alliance.
Stephen Dinan
CEO of The Shift Network, Author, Member of Transformational Leadership Council
Stephen Dinan is the founder and CEO of The Shift Network and a member of the Transformational Leadership Council and Evolutionary Leaders. The Shift Network was founded in 2010 and has served over 1,300,000 people worldwide, with customers in 170 countries. It delivers virtual summits, courses, and trainings featuring over 50 core faculty and 1,000 thought leaders in domains as diverse as spirituality, peace, holistic health, psychology, parenting, enlightened business, shamanism, Indigenous wisdom, and sustainability.
Stephen is a graduate of Stanford University (Human Biology) and the California Institute of Integral Studies (East-West Psychology). He helped create and directed the Esalen Institute's Center for Theory & Research, a think tank for leading scholars, researchers, and teachers to explore human potential frontiers. As the former director of membership and marketing at the Institute of Noetic Sciences, he was the driving force behind the Shift in Action program and the One Minute Shift media series.
He has been a featured speaker at the World Cultural Forum in China, the Alliance for a New Humanity in Costa Rica, Renovemos Mexico in Mexico City, and the University of Cuenca in Ecuador, as well as many U.S. conferences, events, radio programs, and online summits. He is also the author of Sacred America, Sacred World: Fulfilling Our Mission in Service to All and Radical Spirit.