Thank You for Registering!
The live event is over. However, we've sent you two recordings from this amazing series — for FREE! Check your inbox for details!
PLUS, here's a Special Offer for You…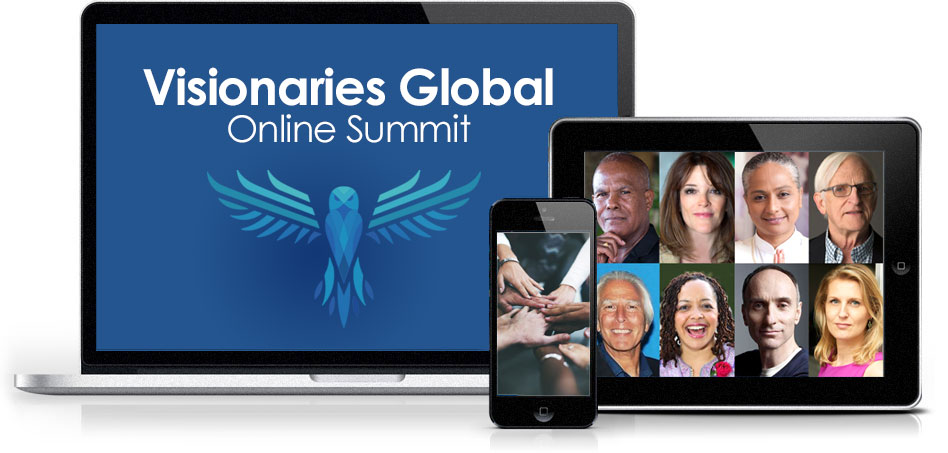 Here's What You'll Receive:
Visionaries Wisdom Collection 2019
This package gives you the opportunity to receive INSTANT and lifetime access to:
Streaming Videos of EVERY session of the 2019 Visionaries Global Summit series

Audio Recordings of EVERY session in the 2019 Visionaries Global Summit series – listen on your computer, tablet, or smartphone!

PDF Transcripts of each session – to refer back to, follow directions, take notes, highlight, and search for keywords

PLUS Your BONUS PACKAGE of TEN exclusive video & audio teachings — including a COMPLETE 7-session downloadable course with Matthew Fox titled The Courageous Mystic

You Are a Visionary — And This Is Your Time
You are more than a spiritual seeker… more than a mindful activist… and more than a conscious entrepreneur.
You are a visionary.
Visionaries are known by many names — teachers, entrepreneurs, prophets, superheroes, agitators, dreamers, lovers, revolutionaries.
They speak truth to power and stand boldly in their commitment to a better world. They carry the message of love and justice — refusing to back down because they know change isn't only possible, it's necessary.
You are one of these unapologetic heroines and heroes...
… willing to do the healing that's necessary in your own life, so you can courageously embrace your calling...
… and equip yourself with the inspiration and skills you need to help transform our world.
With the Visionaries Wisdom Collection 2019, you'll lock in lifetime access to the wisdom, insights, and tools that our remarkable Visionary Global Summit series speakers are sharing...
… enabling you to return to them at any time for deeper levels of motivation, discipline, and self-actualization.
You'll also receive exclusive content to take you into the minds and hearts of some of the leading visionaries of our time… giving you more fuel to catalyze real change in your life, your family, your community, and our world.
PLUS you'll receive INSTANT ACCESS to these BONUSES when you act NOW:
How Women Can Change the World
From how we see things to how we do things, women across the globe are transforming society. We are owning our voices and owning our power as never before, bringing to the fore unique possibilities for healing and repair. In this interview from Inspiring Women With Soul, Marianne Williamson discusses with Devaa Haley Mitchell both the internal and external aspects of female power and contribution. She also shares her "behind the scenes" experience of her current campaign for U.S. President.
In this session, you'll:
Explore the ways that women are playing a unique role at this critical time in our history
Understand the deep rebalancing of male and female power that is underway across the globe
Learn how you can take up the mantle in your own life and community
Learn how you can support Marianne's voice being heard as she runs for U.S. President
The Power in Conscious Choice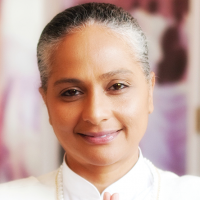 Conscious choice begins when something inside of the soul awakens us to a better way of being in the world. Conscious choice is being deeply connected to the quality of our intentions. Join Sister Jenna as she demonstrates that choices made from a place of conscious awareness will not cause sorrow in ourselves or others. She'll explain that spirituality doesn't come in a perfect package; rather, its path is unique to you. Moments of awareness can take time to receive — they come when your soul is ready and you're listening deeply.
During this exquisite session, you'll discover:
The importance of community — and practices that support consciousness and conscious choices

That our ability to communicate from an awakened state carries consequences both for us and for future generations

How to navigate these challenging times while staying conscious
The Courageous Mystic
7-Session Downloadable Audio Training With Matthew Fox
In this 7-session training with Matthew Fox, you'll benefit from Matthew's lifetime of practice and teachings, which have given us a concrete roadmap for how we can all become courageous mystics. You do so by embodying your spiritual path in a whole new way, building from the inspiring example, practices, and principles of history's greatest teachers.
When you become a courageous mystic, you fulfill your soul's purpose and become an inspiration to those around you for how to live a life of integrity, love, passion, and service. What better vision for yourself can you hold?
Women's Critical Role in an Ever-Changing World
Downloadable Audio Dialogue With Jean Houston, PhD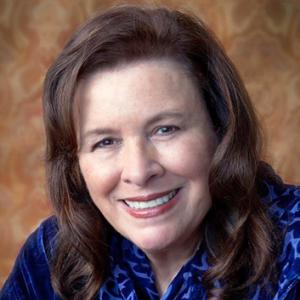 This timely presentation offers practical ways for determining what you "stand for," and how to bring that commitment to life. Dr. Houston invites participants to pour their energy into their own personal potential, vision, and resources. From that platform, they can elect themselves to powerful, positive action in the world!
In this exciting session, you'll discover:
How to define what's most important to you
How to identify your talents and gifts in ways that align with your vision
How to elect yourself as a worthy catalyst of change
Sacred Awakening Meditation Series
21 Downloadable Audio Meditations With Ebook Companion From the World's Top Spiritual Teachers
With the Sacred Awakening Meditation Series, you'll receive access to 21 life-enhancing meditations designed to deepen your practice and accelerate your awakening. This series comes with a companion ebook to further your contemplation and journaling on the key ideas that resonate most with you.
Featured experts include Michael Bernard Beckwith, Shiva Rea, Don Miguel Ruiz, Alice Walker, Ram Dass, and more!
Relaxed & Successful Vision Workshop
6 Streaming Video Dialogues With Stephen Dinan and Lisa Schrader
Learn some of the most important keys to becoming a successful transformational entrepreneur, one who has the time to savor the joys of life and live in an integrated body-mind-spirit way... working in total alignment with your soul. Celebrated coaches Stephen Dinan and Lisa Schrader show you how to achieve this by identifying and dissolving the subtle conditioning of the mainstream culture (which tells you that success only comes from working hard) and the spiritual culture (which can lead to subtle escapism around money, financials, and business strategy).
You'll discover:
Why getting very specific and detailed in your future vision — especially harnessing regular guidance from your soul — is your most important task as a leader
How to stay true to your vision, even in the face of doubt
How business can be more pleasurable and less stressful when you open to a deeper level of receptivity
How to discern when something is truly yours to do vs. something that should be outsourced to someone else as soon as possible
How to be both spirit-led (top-down vision) and financially grounded (bottom-up strategies) in a way that focuses on the greatest value you can provide in the shortest window FIRST
Why the integration of more focused masculine and more spacious feminine energies is actually a key spiritual practice for new-paradigm entrepreneurs — and why you likely tend to favor one over the other
Defending the Sacred In Life
Downloadable Exclusive Video Interview With Matthew Fox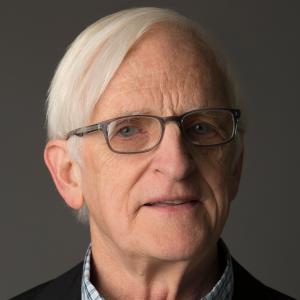 Revolutionary theologian Matthew Fox delivers an impassioned call for spiritual people to claim their responsibility as activists in the modern world, and the essential role that both elders and youth must play in the next stage of our human evolution.
In this dialogue Matthew shares his insights on:
Cultivating a faith grounded in the world as it is and as it can be
Why we need a new language for understanding evil in order to confront the challenges of our era
The spiritual practice of "falling in love three times a day" to empower our spiritual and political work
A Tsunami of Love
Downloadable Exclusive Video Interview With Michael Bernard Beckwith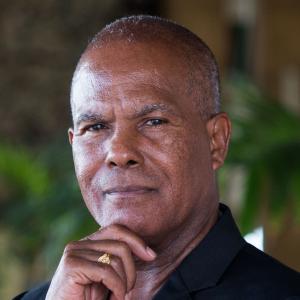 In this exclusive interview, Michael Bernard Beckwith illuminates why tremendous adversity is a sign that we are collectively awakening, and explains how daily practices empower us to deepen this awakening and connect us with our innate divinity and purpose.
In this session, Michael shares:
The inspiring story of his moment of spiritual illumination, and how this moment led to his life's work
Reasons why we're in a collective renaissance, even when it's not visible in the moment
A vision of a world beyond capitalist oppression, led by heart-centered leaders like you!
Becoming Bulletproof
Downloadable Exclusive Video Interview With Mikki Willis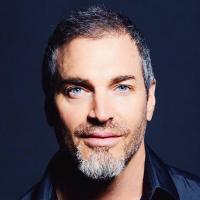 Visionary filmmaker and speaker Mikki Willis explains why he is inspired by the "awakening of personal sovereignty" in this political moment — and highlights the ways that media can be used as a teaching tool for compassion and enlightenment.
In this candid session, Mikki illuminates:
How and why storytelling brings us back to the truth of who we are
The spiritual and political practice of raising conscious, engaged children in this era
Strategies for connecting with inner wisdom in the face of narratives of despair and disempowerment
Takers Get Tired, Givers Will Not
Downloadable Exclusive Video Interview With Sister Jenna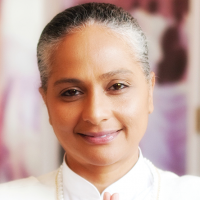 In this surprising and intimate interview, spiritual luminary Sister Jenna shares insights into the ways her troubled early life contributed to her spiritual growth, and why true change demands a deep attunement to the silence within our souls.
In this session, Sister Jenna shares:
Wisdom for staying out of judgement in a time of immense personal and political challenge
Her inspiration for becoming a politically engaged spiritual leader
The essential practice of connecting with your true nature through meditation
We Are The Majority
Downloadable Exclusive Video Interview With Dereca Blackmon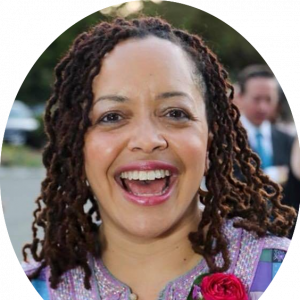 With humor and profound spiritual insight, Dereca Blackmon, a diversity educator and Stanford University Assistant Vice-Provost, considers the value of working at our growing edge — and explains how true healing demands that we stand "heart next to heart" with one another.
In this deep dialogue, Dereca shares:
Inspiring stories of real-life transformation from oppression to justice
The critical importance of taking time to recharge
Pitfalls of believing mainstream narratives — and how to connect with your deepest truth
Practical guidance on creating a spiritual practice in a time of social unrest
The Feminine Fire Empowerment
8-Session Downloadable Video Training From Devaa Haley Mitchell
One of the most powerful ways to activate our service to the greater good is through the practice of embodying the divine qualiies of archetypal goddesses. Just as putting on a costume gives you permission to inhabit different characters, so do these practices allow you to temporarily try on a bigger, fiercer, wilder, freer part of yourself.
In The Feminine Fire Empowerment, you'll have the opportunity and blessing to open to these potent forces within you and reclaim more of your full Self.
As you do, you become more courageous. More able to speak your truth. More able to charge what you're worth. More able to take risks. More able to serve your highest destiny. And more able to experience the full, delicious, erotic power that can flow through you.
You'll receive ALL these bonuses PLUS unlimited access to recordings and transcripts of EVERY series session, empowering you with essential tools to create a life of meaning and impact.
The Power to Innovate Is Within You
As a visionary in these challenging times, you're being called to be your most inspired, prosperous, connected, happy, and healthy self… open-minded and spirit-filled…
Intuitively, you know you must evolve into your deepest, truest state of self-actualization... because real-world change demands your highest potential...
It's time to step beyond your limitations, your confusion, and your fear into the truth of who you are — and step boldly into a life of meaning, purpose, and impact.
The acclaimed teachers and change-makers in the Visionaries Wisdom Collection 2019 will share wisdom and practices that can help you transform old belief systems, connect you with the field of possibility, and empower you to manifest your purpose in the world.
Here's some of what our Visionary leaders will be sharing with you:
| | |
| --- | --- |
| | Michael Beckwith calls for you to rise and recognize possibilities where there are obstacles and safely embrace what's emerging. |
| | David Gershon illuminates a bottom-up strategy for facilitating personal and collective transformation... using the planet's 5 strategic levers – climate, development, peace, knowledge, and money. |
| | Dereca Blackmon shows how going beyond blame and shame empowers you to heal the wounds of oppression and cultivate a life of bravery and safety. |
| | Jeffrey Smith reveals the grave dangers of current U.S. food policies – and shares effective ways to protect the health of your body and our planet. |
| | Claire DuBois explains how your awareness of nature opens you to miracles, deepens your awakening, and infuses your life with wild, radical hope. |
| | Amandine Roche and Philip Hellmich offer tips for overcoming trauma and post-traumatic stress as an essential part of our individual and global journey toward peace. |
Be the Change You Wish to See in the World
In this time of global injustice and climate chaos, you may be feeling uncertain, anxious, disempowered, discouraged, or even disconnected from your true self.
Whether you're feeling stuck, disempowered, or lost in any area of life, or simply seeking to awaken to your fullest potential and live the life you've always dreamed for yourself…
… the Visionaries Wisdom Collection 2019 was created with you in mind.
When you connect with your true identity and mission as a visionary, your path becomes clear — and you're propelled forward by the promise of better days ahead.
With this invaluable resource you can turn to time and again, you'll discover:
How small, daily actions create massive impact
Tools for stepping into soul-powered leadership and service to help create a just, sustainable world
Tips for inviting inspiration and empowered action into your everyday life
Radical acceptance as the key to the transformation of society and consciousness
Practices to heal the wounds of trauma, oppression, and injustice in your life and in the world
The power and wisdom of staying open to miracles
Insights on how change can be enacted in your life, your city, your nation, and the world
How binary thinking impedes your path of personal and collective transformation
Practical guidance for engaging the challenges of our era with authenticity, peace, and power
When you own the Visionaries Wisdom Collection 2019, you'll gain lifetime access to healing practices that can help your body, your mind, and your entire life come into alignment.
Here's What You'll Receive: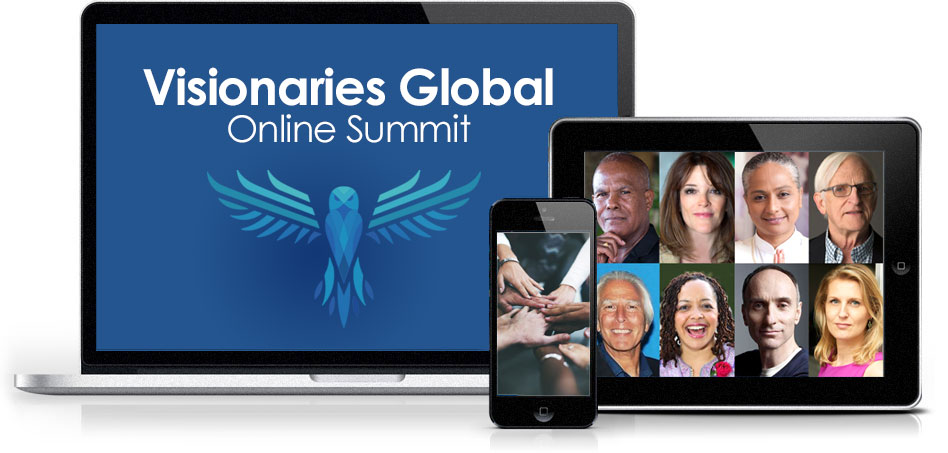 Visionaries Wisdom Collection 2019
This package gives you the opportunity to receive INSTANT and lifetime access to:
Streaming Videos of EVERY session of the 2019 Visionaries Global Summit series

Audio Recordings of EVERY session in the 2019 Visionaries Global Summit series – listen on your computer, tablet, or smartphone!

PDF Transcripts of each session – to refer back to, follow directions, take notes, highlight, and search for keywords

PLUS Your BONUS PACKAGE of TEN exclusive video & audio teachings — including a COMPLETE 7-session downloadable course with Matthew Fox titled The Courageous Mystic
OUR 100% GUARANTEE MEANS NO RISK TO YOU!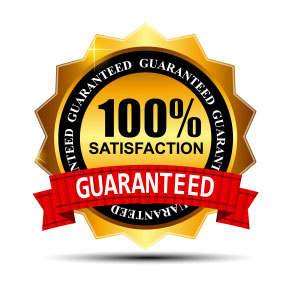 When you upgrade today, your purchase is backed by our complete money-back guarantee. If for any reason at any time within 60 days you decide Visionaries Wisdom Collection 2019 is NOT right for you, just visit our Customer Service Center and request a refund. We'll cheerfully refund your payment in full within five business days.