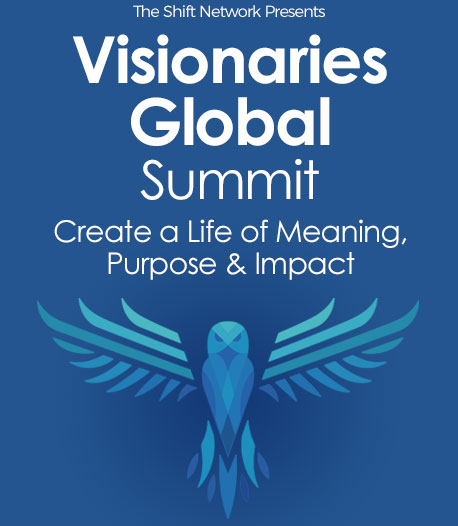 Program & Replays

The Clean Money Evolution
Broadcast on December 05, 2019
With Rosa Lee Harden & Joel Solomon & Christine Marie Mason
There is plenty of money to solve most global challenges. Our money has our name on it, and we must choose to do less harm and more good with it. We need a spiritual evolution to re-feminize, re-indigenize, and re-inclusivise money. This panel will help us learn about where our money is, what it is doing to other people and places, right now, and how to respond.
The opinions expressed here are those of the author/presenter and are not representative of Shift Network employees, customers, or other presenters.
Rosa Lee Harden
Co-Founder of SOCAP & Episcopal Priest
The Rev. Canon Rosa Lee Harden is a self-described serial-entrepreneur. Her vocational life has included being publisher of weekly newspapers, trade journals, a business journal and CEO of a 'Silicon Valley' start-up. She was ordained as an Episcopal Priest in 2000 and served as Vicar of Holy Innocents Episcopal Church in San Francisco for ten years during which time its adult membership doubled and the number of children younger than 12 went from two to more than 50. 
In 2008, she and her husband, Kevin Jones, launched the global SOCAP (Social Capital Markets) conference, described as 'the conference at the intersection of money and meaning.' In its 11th year, SOCAP18 brought more than 3,000 people from more than 60 countries to San Francisco to talk about how to accelerate the good economy. More recently they have launched GatherLab a conference/lab with the goal of transforming the economy for good. Her personal goal in this space is to help bring into consciousness how money impacts and guides life's decisions – for both good and ill – and to guide conversations that help people uncover their own 'money stories.'
Her passions include her grandchildren, the drum and bugle corps activity where she currently serves as president of the 19-time World Champion Blue Devils, and ballroom dance
Joel Solomon
Founding Partner, Renewal Funds
Joel Solomon is a Founding Partner of Renewal Funds, Canada's largest mission venture capital firm, at $200m+ assets under management. Investing in Organics and EnviroTech in Canada and the USA, Renewal Funds is GIIRS-rated, a founding Canadian B Corp (5x "Best for the World"), a "1% for the Planet" member, recognized as ImpactAssets "Top 50 impact fund managers."
With visionary investor Carol Newell, Joel co-founded Renewal Partners to invest in sustainable businesses including Stonyfield Yoghurt, Seventh Generation, and Happy Planet. Together, they pioneered a "whole portfolio activation to mission" strategy, using a social change investing approach, with a regional sustainable economy focus. Joel Co-Produces the Integrated Capital Institute with Akaya Windwood, Marian Moore and RSF Social Finance. He is the author of The Clean Money Revolution: Re-Inventing Power, Purpose & Capitalism, with Co-Author Tyee Bridge. Joel is a frequent public speaker, including a TEDxVancouver talk. He is a founding member of Social Venture Circle (SVC), Business for Social Responsibility (BSR), the Tides Canada Foundation, and recently completed a quarter century as board chair of Hollyhock. Joel was awarded a "Lifetime Achievement" Award from the Social Venture Circle, and was inducted with Carol Newell into the SVC "Hall of Fame".
Christine Marie Mason
Founder of Rosebud Woman
Christine Marie Mason is a six-time founder and CEO with several $100M+ exits, an author, yogi, purposeful teacher and speaker, a mom of four, and a grandmother. Her current endeavor, Rosebud Woman, invites a new conversation about women, women's bodies, self-care and power. She is the co-founder and director of New Earth Mandala, a meditation, yoga and art center on Hawaii. Christine has been teaching, studying and writing on yoga and consciousness since 2000, with an emphasis on bringing yoga into daily life and human systems. Her books include Indivisible, Bending the Bow, The Invitation, Love in the Face of Everything and the upcoming 9 Gifts.