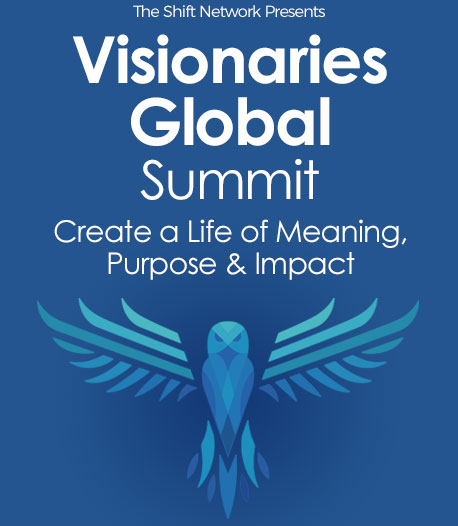 Program & Replays

Gender Revolution: Living in a Gender Spectrum World
Broadcast on December 04, 2019
With Dr. Erica Anderson
Culture is shifting from a binary (male/female) gender schema to one in which all recognize a spectrum of genders, in expression and identity. All aspects of society are involved, including education, healthcare, entertainment, organizations, religious institutions, and government. No one can avoid the proliferation of sexual and gender minorities. How do we thrive and bring about this paradigm shift and resulting cultural reinvention and consciousness? Learn how to embrace the notion of radical acceptance as the key to the transformation of society and consciousness, including how such consciousness eliminates prejudice, envy and conflict.
The opinions expressed here are those of the author/presenter and are not representative of Shift Network employees, customers, or other presenters.
Dr. Erica Anderson
Clinical Psychologist & Expert in Transgender Healthcare
Erica E. Anderson, Ph.D. is an accomplished clinical psychologist, academic administrator, healthcare executive, professor, and consultant. During a career that spans 4 decades she has held academic appointments in health psychology, public health, clinical psychology, healthcare management and pediatrics. At The University of California San Francisco she serves on the faculty and medical staff of UCSF Benioff in behavioral pediatrics with involvement in the Child and Adolescent Gender Clinic in Pediatric Endocrinology. There she consults with transgender and gender nonconforming childen, adolescents, their families and other healthcare professionals and supports training of healthcare professional students and fellows in the rapidly advancing field of transgender healthcare.
At John F. Kennedy University she served as Professor of Clinical Psychology and previously served as Chair of the Doctoral Program in Clinical Psychology, Chair of Graduate Psychology, and Dean of the Graduate School. At her previous University she founded and Chaired the Department of Health Sciences and Services and served as Professor of Healthcare Management. At JFKU she taught future psychologists and psychotherapists as she has throughout a long career in health professional education and training. Her special areas of interest include sexuality, gender issues, and trauma. In her private consulting practice through Anderson Health Strategies, L.L.C. Dr Anderson provides consultation to corporations on issues related to sexual and gender diversity and inclusion and success (including gender transition) of transgender and gender nonconforming leaders. She provides clinical services to teenagers, adults, couples, and families focused upon Sexuality, Gender and Identity. www.drericaanderson.net.
Dr. Anderson has also appeared on television in the popular TV show in Sweden Allt for Sverige. She became the first openly transgender character in prime time television in Sweden and has been recognized there for her advocay and example as a transgender woman and professional. She was recognized in a full color "centerfold" feature article in the November (2016) issue of the Swedish Magazine QX , the largest circulation LGBTQ magazine in Scandinavia, and she is also on the cover and in a featured article in the December(2016) issue of Svensk Psykiatri, the journal of the Swedish Psychiatric Society, circulated among all psychiatrists and mental health professionals in Sweden. She was a finalist for two awards for the 2017 GayGala in Sweden, trans person of the year and in her show Allt for Sverige (Everything for Sweden) for best TV show in Sweden.  Allt for Sverige is the recipient of the International Emmy for unscripted (reality show) TV show the year she was on the show. Allt for Sverige was also awarded the 'Kristallen Award' (Swedish Emmy) the first time the show had been so honored.
She has been an executive in a number of businesses including subsidiaries of Merck/Medco, United Healthcare, Integra, Primary Mental Health Care, and College Health Enterprises. In those organizations she served as Executive Vice President, Senior VIce President, President, Chief Operating Officer, and Chief Executive Officer. She has served on numerous Boards of Directors and is sought out as an advisor, mentor, and executive coach.
Since 2016 Dr. Anderson has served as the Chairperson of the Board of Directors of Joan's House a not for profilt organization creating a shelter and program for homeless and recently incarcerated transgender women in San Francisco. She serves on the Boards of several other organizations and professional societies, including currently as the Past President of the Northern California Group Psychotherapy Society. In 2018 she was elected President-Elect of USPATH, the newly created affiliate of WPATH, the World Professional Association for Transgender Health. In the past several years she has lectured in various Universities in the USA and to audiences in Sweden, Europe, Brazil and Argentina. Dr Eric was an invited speaker at Europride in 2018 and that same year an invited speaker at the Human Rights Conference for Europe focused upon LGBTQIA+ rights in Europe. She has been celebrated throughout Sweden for her contribution to trans rights. She holds a Ph.D. in clinical psychology and an M.A. in Theology. She has studied at the University of Minnesota, the University of Southern California, and Fuller Theological Seminary.
She has published a number of articles in professional journals, chapters in scientific books, and has served as a consulting editor for several professional journals. She is currently writing a book on Transgender Sexuality. She was listed for many years in Who's Who in America as Eric and in recent years as Erica, one of few individuals listed there both as a man and as a woman. She resides in Berkeley, California.