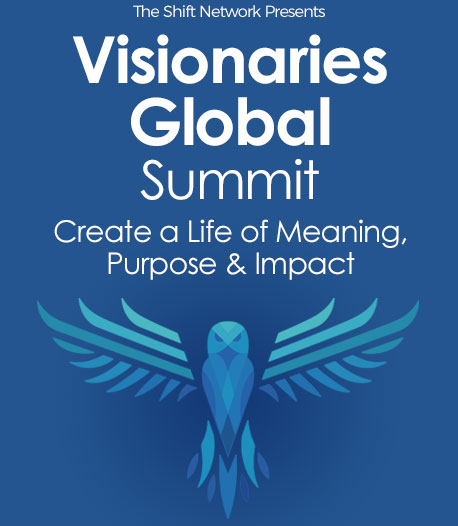 Program & Replays

Building a Movement of Effective Visionaries
Broadcast on December 05, 2019
With Stephen Dinan & Mariko Pitts & Jess Magic
Stephen Dinan
CEO of The Shift Network, Author, Member of Transformational Leadership Council
Stephen Dinan is the founder and CEO of The Shift Network and a member of the Transformational Leadership Council and Evolutionary Leaders. The Shift Network was founded in 2010 and has served over 1,300,000 people worldwide, with customers in 170 countries. It delivers virtual summits, courses, and trainings featuring over 50 core faculty and 1,000 thought leaders in domains as diverse as spirituality, peace, holistic health, psychology, parenting, enlightened business, shamanism, Indigenous wisdom, and sustainability.
Stephen is a graduate of Stanford University (Human Biology) and the California Institute of Integral Studies (East-West Psychology). He helped create and directed the Esalen Institute's Center for Theory & Research, a think tank for leading scholars, researchers, and teachers to explore human potential frontiers. As the former director of membership and marketing at the Institute of Noetic Sciences, he was the driving force behind the Shift in Action program and the One Minute Shift media series.
He has been a featured speaker at the World Cultural Forum in China, the Alliance for a New Humanity in Costa Rica, Renovemos Mexico in Mexico City, and the University of Cuenca in Ecuador, as well as many U.S. conferences, events, radio programs, and online summits. He is also the author of Sacred America, Sacred World: Fulfilling Our Mission in Service to All and Radical Spirit.
Mariko Pitts
Director, The Visionaries Summit, Sr. Director of Public Relations, The Shift Network
No stranger to the public relations and marketing arena, Mariko Pitts came up through the PR industry ranks in Los Angeles, and developed campaigns for First 5 California, Kellogg's, PG&E, New Line Cinema, among several others. Spanning multiple fields in her career, Mariko has worked with modern mystic Thomas Hübl directing his intensive Timeless Wisdom Training program in the USA. She has also co-directed The Cosmic Mass ritual developed by Rev. Matthew Fox, and is currently the Director of The Visionaries Summit and  Senior Director of Public Relations for The Shift Network.
A native of Las Vegas, Pitts has made the Bay Area her home, drawing inspiration from its socially conscious, forward thinking spirit and enduring commitment to community.
Always personally committed to giving back, Pitts was a board member of the San Francisco LGBT Community Center and for the past 12 years, Pitts has dedicated herself to helping others maximize their full potential as a Transformational Life Coach.
Jess Magic
Visionary Director
Jess Magic is a "heartist", a soul-stirring songstress, and a catalyzing force for love amongst today's generation of change-makers.
More than a singer, Jess Magic is a musical story-teller who creates compelling opportunities for people to interact with life from an open heart.  In a world where so many are longing for deeper levels of connection, authentic expression and intimacy, Jess weaves a "spell" of love with each song, story and event to reveal aspects of the human experience that crack open the hearts of those who are touched by her presence.
As an emcee (a.k.a. "Mistress of Ceremonies"), a speaker and a social entrepreneur, Jess Magic uses her voice and charismatic presence to break down barriers between artist and audience, giving people permission to drop the masks and be seen in their most raw, joyful and sincere expression.
Jess has been touring nationally and internationally for four years, including San Francisco, Harlem, Necker Island, New Zealand, Israel, Morocco, Bali, Mexico, Washington DC and Costa Rica, offering her virtual Free Your Voice programs, Feminine Embodiment Retreats and offering live Soul Salons where she blends story-telling with original music and improvisation, inviting the audience and other performing artists to be a part of the creative process.
Magic traverses diverse cultural landscapes by connecting directly to the aspects of humanity that anyone and everyone can connect with. She was invited by the All Ladies League to perform at the opening ceremony of the 2016 Women Economic Forum in New Delhi for 1500 women from 155 different countries, and the black tie Women in Leadership Gala at the 2016 COPP 22 in Marrakech. She has offered her Free Your Voice program and original gospel music at California's Lightning in a Bottle festival and Burning Man, been a featured speaker and performer at Costa Rica's Envision Festival, was the nightly emcee at Bali Spirit Festival 2018, a featured presenter at MindValley's A-Fest 2018 and a keynote contributor for the Resonance Academy Retreat 2019.
Her universal message to connect to the wisdom of our hearts transcends race, age, culture, socio-economic status and appeals to some of the most tender, resilient, and sacred aspects of the human experience. 
She has supported thousands of men and women in overcoming the shame, fear, and self-judgment so they can live more fulfilling lives.  "Ms. Magic" was recently featured in the New York Times for her traveling Soul Salons, and work bringing more love and connection into the lives "tech elites".
Her favorite saying is "We don't sing to be good. We sing to be free."